"Hidden pairs" technique works the same way as "Hidden singles". The only thing that changes is the number of cells and Notes. If you can find two cells within a row, column, or 3x3 block where two Notes appear nowhere outside these cells, these two Notes must be placed in the two cells. All other Notes can be eliminated from these two cells.
For example:
Let's pay attention to this block with Notes and look for the numbers that can be found in Notes less often than others. Only two cells contain 2 and 6. This means 2 must occupy one of these cells and 6 must occupy another.
Any other numbers cannot be found in these cells.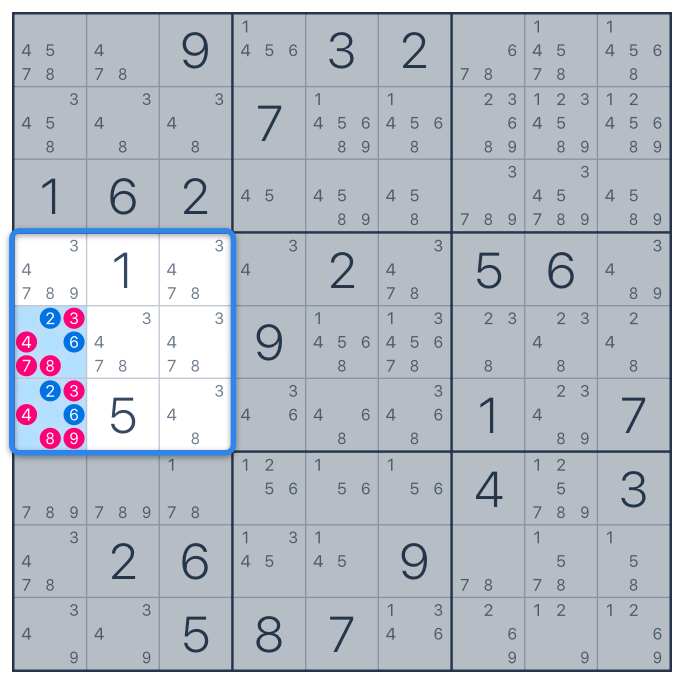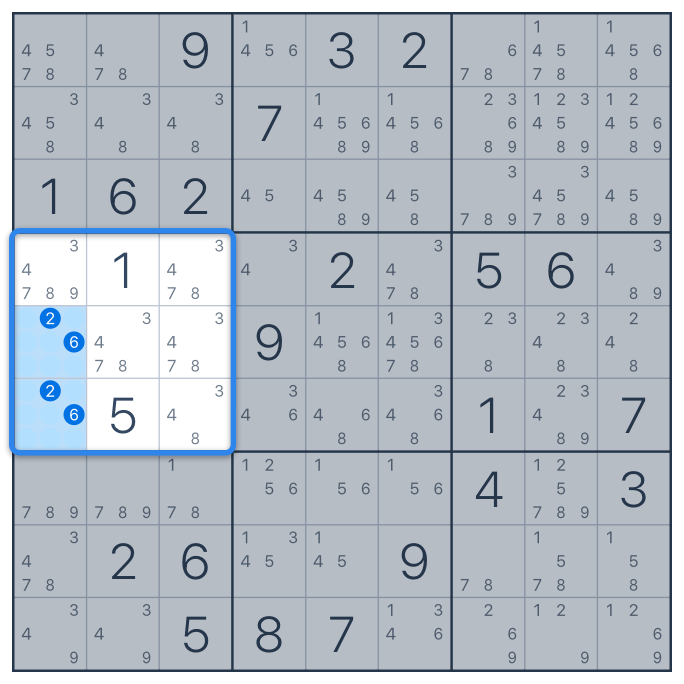 After this conclusion, extra numbers can be deleted from the Notes to avoid confusion.
So, you know how to apply "Hidden pairs" technique in Sudoku. Now it's time for some practice!