Technika "ukryte pary" działa tak samo jak "ukryte jedynki". Jedyne różnice to liczba pól i notatek. Jeśli w rzędzie, kolumnie lub bloku 3x3 znajdziesz dwa pola z notatkami, które nie powtarzają się nigdzie indziej, te zanotowane cyfry muszą znaleźć się w tych dwóch polach. Wszystkie inne notatki można z tych dwóch pól usunąć.
Na przykład:
Zwróćmy uwagę na ten blok z notatkami i poszukajmy cyfr, które zanotowane są rzadziej od innych. Tylko dwa pola zawierają cyfry 2 i 6. To znaczy, że dwójka musi znaleźć się w jednym nich, a szóstka – w drugim.
W tych polach nie będzie innych cyfr.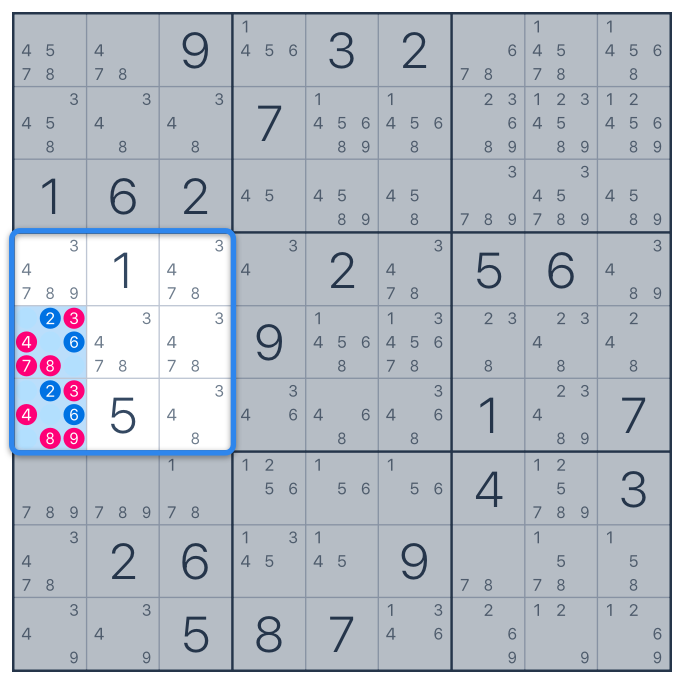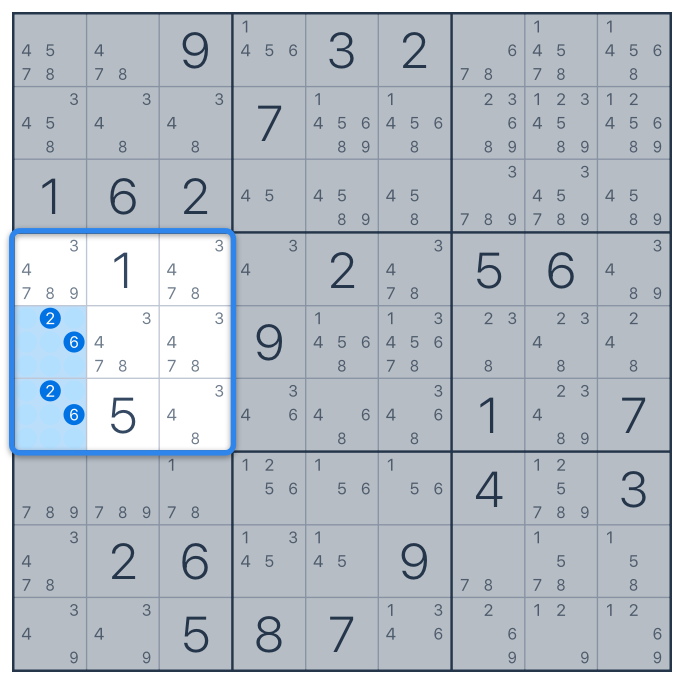 Gdy już to wywnioskujemy, możemy usunąć dodatkowe cyfry z notatek, żeby uniknąć zamieszania.
Teraz już wiesz, jak zastosować technikę "ukryte pary" w sudoku. Pora trochę poćwiczyć!