"Ostatnie pozostałe pole" to kolejna podstawowa strategia rozwiązywania sudoku. Opiera się ona na tym, że w bloku 3x3, kolumnie ani rzędzie cyfry nie mogą się powtarzać.
Spójrzmy na przykład bloku 3x3. Cyfra 8 musi wystąpić zawsze – w każdym bloku, kolumnie i rzędzie. W kolumnie i rzędzie ósemka już jest. Jak wiemy, cyfry nie mogą się powtarzać. Więc nie możemy wstawić ósemki jeszcze raz. To znaczy, że wewnątrz bloku pozostało tylko jedno pole i musimy tam wstawić cyfrę 8.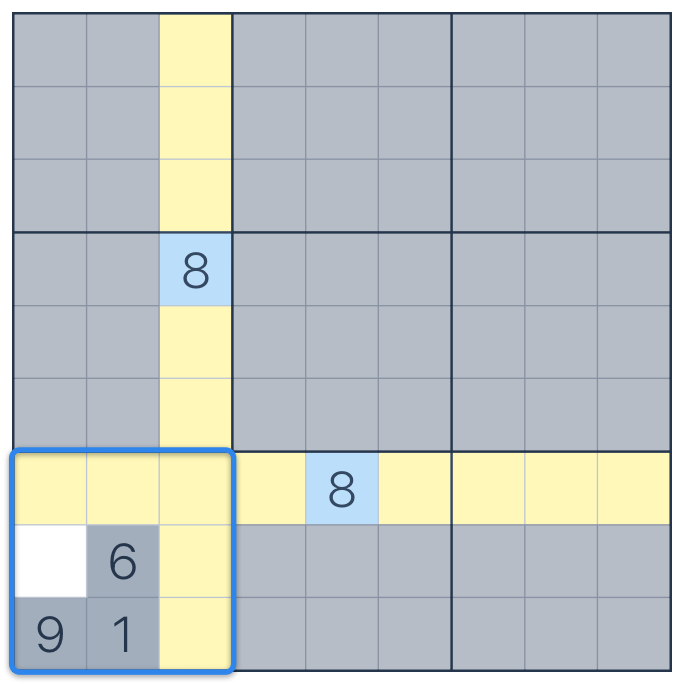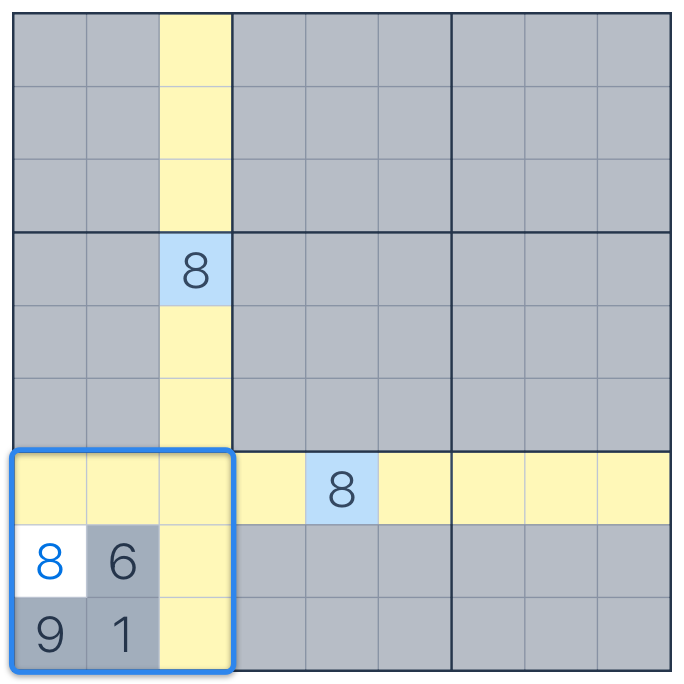 Tę samą technikę można zastosować w rzędach i kolumnach.
Właśnie tak można skorzystać z techniki "ostatnie pozostałe pole" podczas rozwiązywania sudoku. Gdy już się jej nauczysz, możesz przejść do dalszych strategii sudoku.