"Ostatnia możliwa cyfra" to prosta strategia, którą z powodzeniem mogą wykorzystać początkujący. Opiera się na znalezieniu brakującej cyfry. Aby znaleźć brakującą cyfrę, spójrz na cyfry już znajdujące się w bloku 3x3, który cię interesuje, oraz na powiązane z nim rzędy i kolumny.
Spójrzmy na przykład.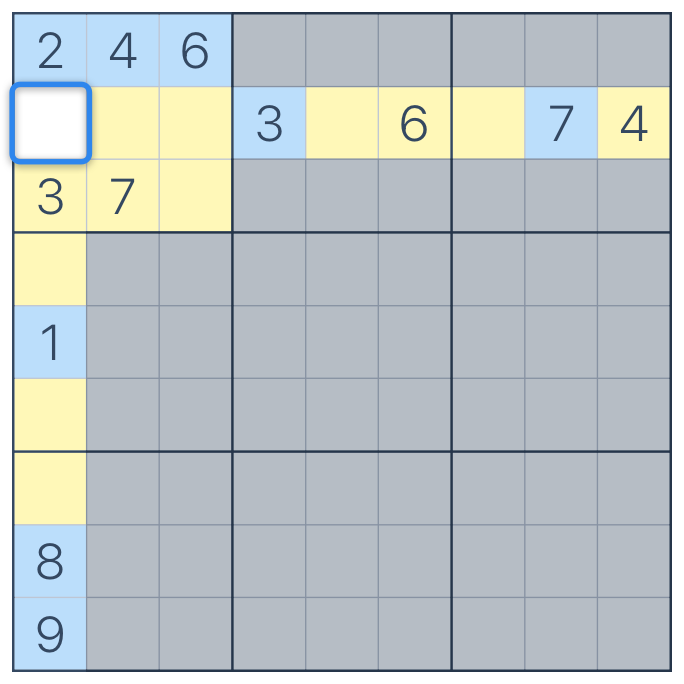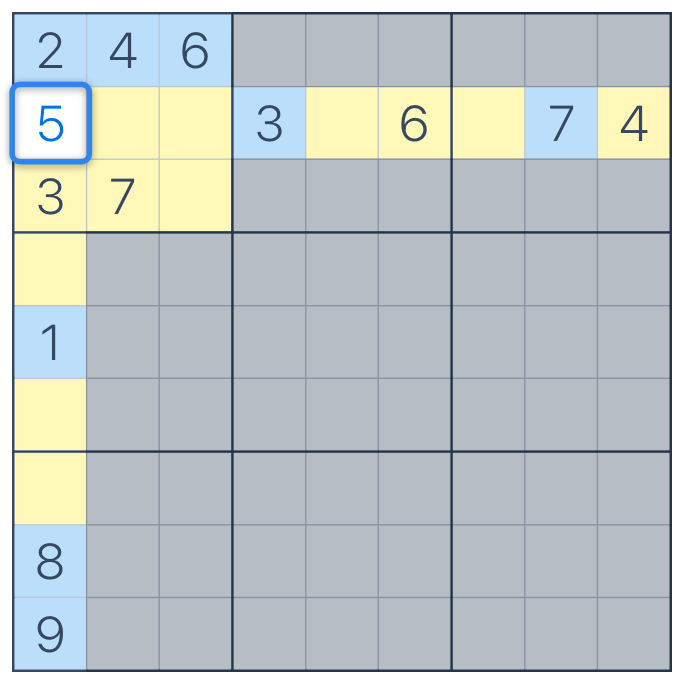 Zwróć uwagę na podświetlone pole. Spójrz na cyfry w bloku, rzędzie i kolumnie. Widzimy, że cyfry 1, 2, 3, 4, 6, 7, 8 i 9 już są wpisane w tym rzędzie, kolumnie i bloku.
Brakuje tylko cyfry 5. Biorąc pod uwagę fakt, że cyfr nie wolno powtarzać, jedyną cyfrą, jaką można wpisać w to pole jest 5.
Właśnie tak działa technika "ostatnia możliwa cyfra". Gdy już ją opanujesz, będziesz rozwiązywać sudoku łatwiej i szybciej!