"Ostatnie wolne pole" to podstawowa technika rozwiązywania sudoku. Jest dość prosta i opiera się na tym, że w każdym bloku 3x3, kolumnie i rzędzie diagramu sudoku musi znaleźć się cyfra od 1 do 9 oraz każda z cyfr może wystąpić tylko raz w danym bloku 3x3, kolumnie i rzędzie.
Zatem widząc, że w bloku 3x3, kolumnie lub rzędzie pozostało tylko jedno wolne pole, musimy określić, której cyfry od 1 do 9 brakuje i wstawić ją w to puste pole.
Na poniższych przykładach zobaczysz, jak to wygląda.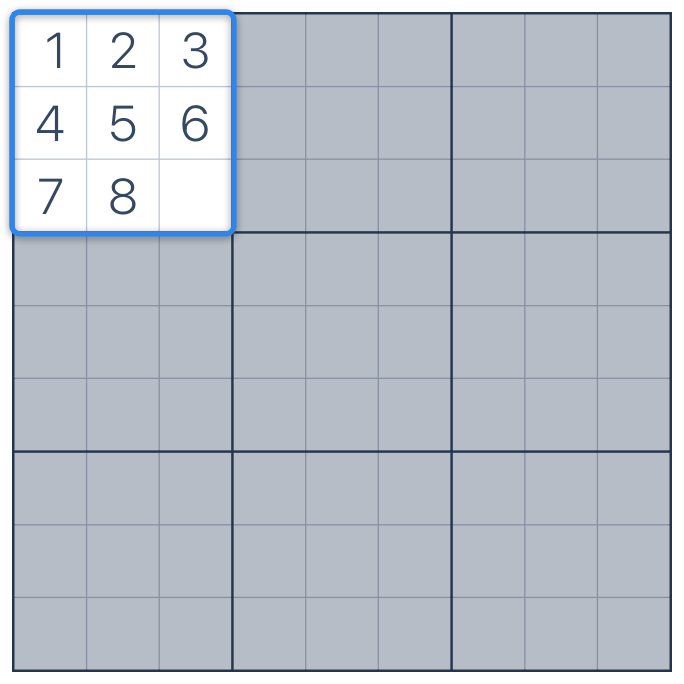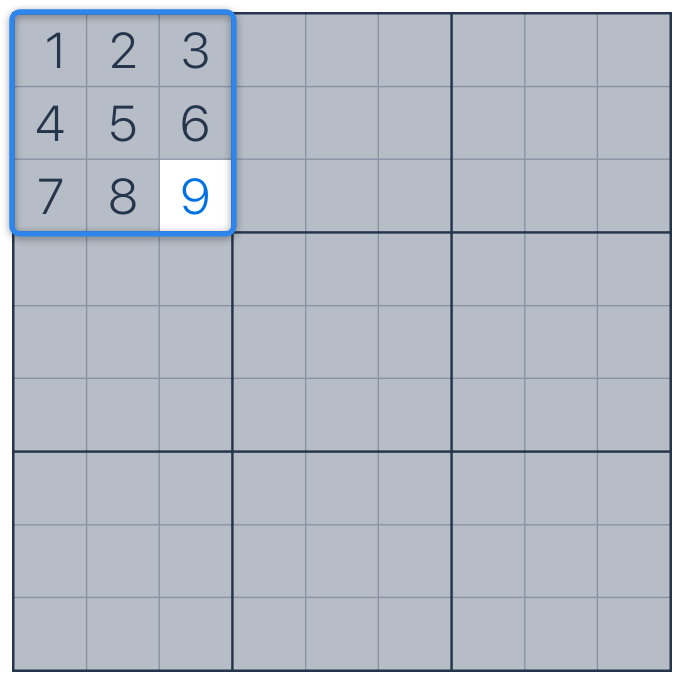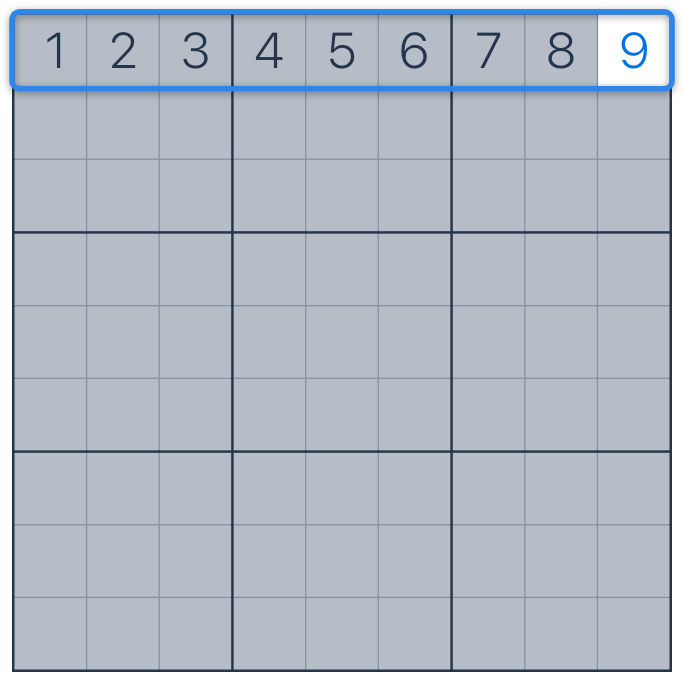 To główna i podstawowa zasada. Gdy już się jej nauczysz, możesz przejść do dalszych strategii sudoku.