Technika "ukryte trójki" bardzo przypomina "ukryte pary" i działa na tej samej zasadzie.
"Ukryte trójki" można zastosować wtedy, gdy w rzędzie, kolumnie lub bloku 3x3 znajdują się trzy pola z takimi samymi trzema notatkami. W tych trzech polach mogą znajdować się też inni kandydaci, którzy zostaną z nich usunięci.
Łatwiej będzie zrozumieć tę technikę na przykładzie.
Spójrzmy na podświetlone pola. Istnieją tylko trzy pola zawierające powtarzające się cyfry: 5, 6 i 7. To znaczy, że w każdym z tych pól musi znaleźć się jedna z tych cyfr. Natomiast nie znajdą się w nich żadne inne cyfry. Skoro tak, to cyfr 5, 6 i 7 nie można wstawić również w żadnym innym polu tego bloku 3x3.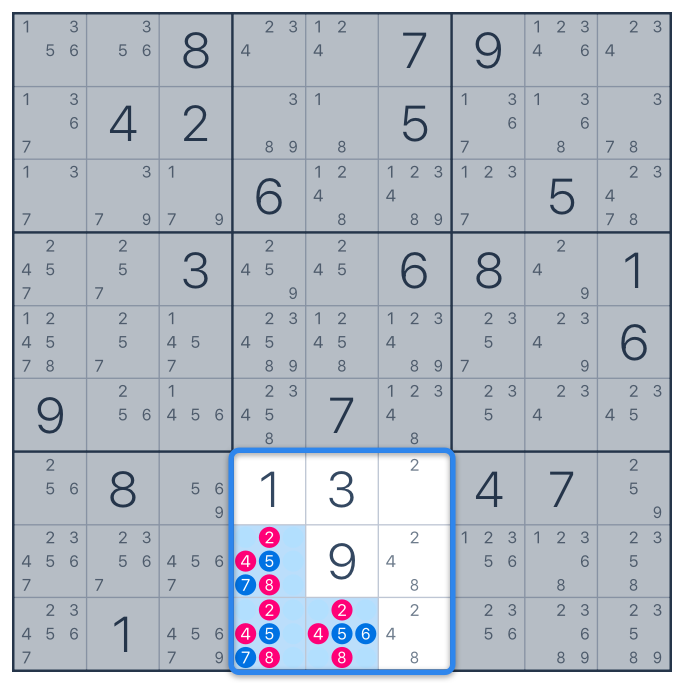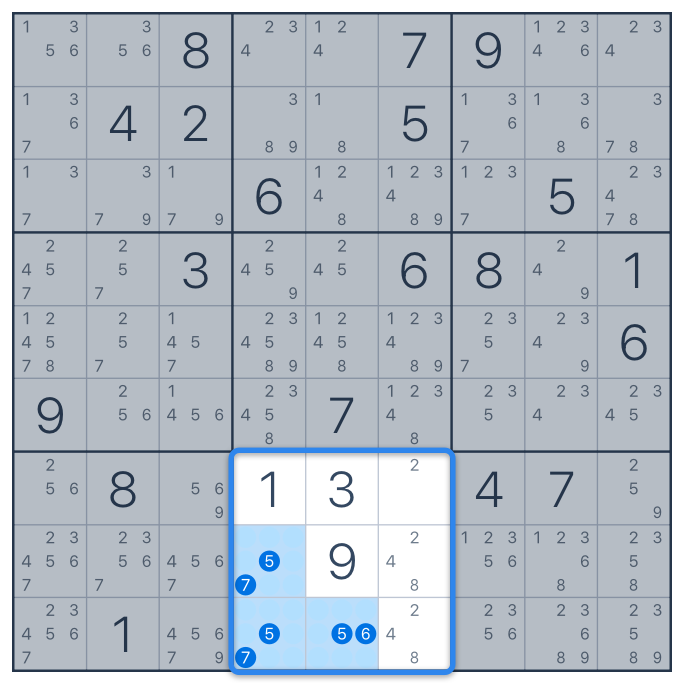 Gdy już to wywnioskujemy, możemy usunąć dodatkowe cyfry z notatek, żeby uniknąć zamieszania.
Właśnie tak działa technika "ukryte trójki" podczas rozwiązywania sudoku.