"Wskazujące pary" można zastosować wtedy, gdy w jednym bloku notatka znajduje się dwa razy, a także należy do tego samego rzędu lub kolumny. To znaczy, że notatka ta musi być rozwiązaniem jednego z tych dwóch pól w danym bloku. Możemy więc wyeliminować ją z pozostałych pól w tym rzędzie bądź kolumnie.
Aby lepiej zrozumieć "wskazujące pary", spójrzmy na przykład.
Spójrzmy na blok w lewym górnym rogu. Wszystkie pola, które mogą zawierać cyfrę 4, znajdują się w jednej kolumnie. Ponieważ czwórka musi znaleźć się w tym bloku przynajmniej raz, jedno z podświetlonych pól na pewno będzie ją zawierać.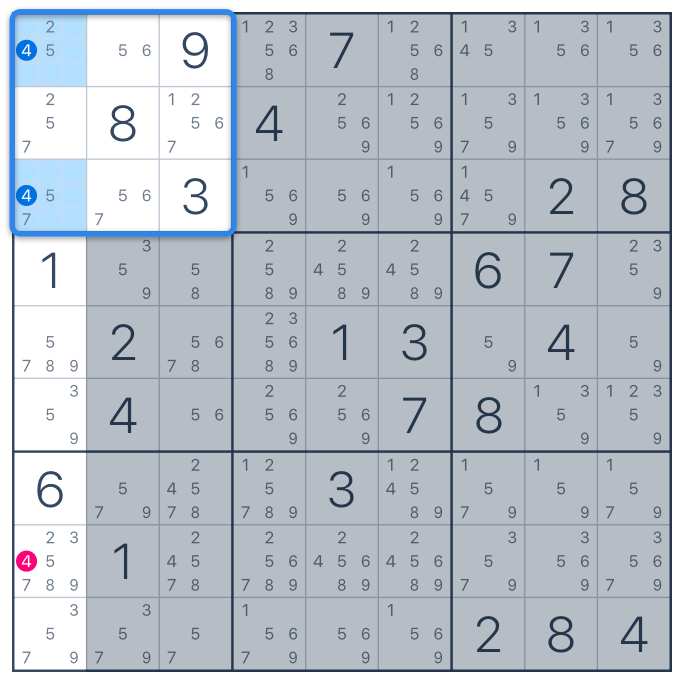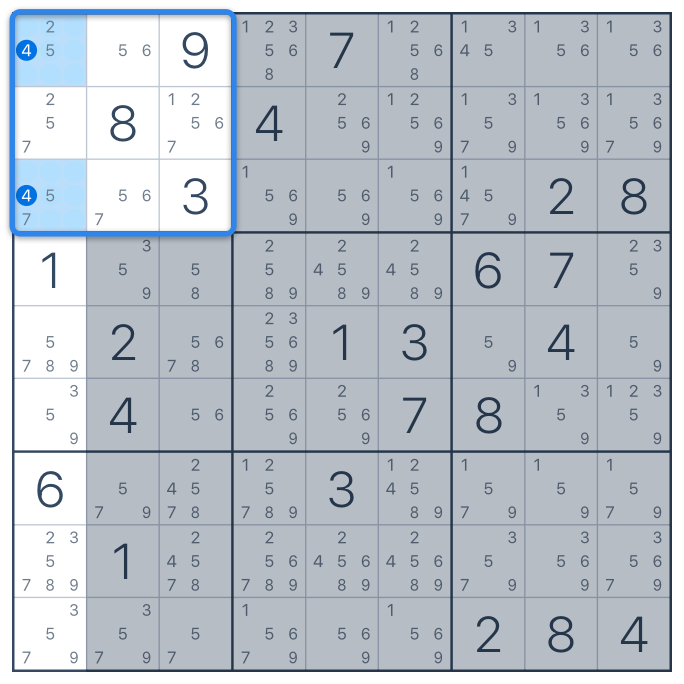 Dlatego możemy spokojnie wyeliminować wszystkie inne możliwe czwórki z każdego pola w tej kolumnie.
Pamiętaj, że tej samej sztuczki możesz użyć na blokach, rzędach i kolumnach.
To tyle, jeśli chodzi o technikę "wskazujące pary". Teraz możesz przejść do kolejnej strategii sudoku: "wskazujące trójki".