"Ukryte jedynki" to całkiem prosta technika sudoku. Polega ona na znalezieniu jednej notatki, która nie powtarza się w całym rzędzie, kolumnie i bloku 3x3. Jednakże technika ta wymaga wzmożonej uwagi od gracza, gdyż dostrzeżenie pojedynczej notatki może być dość trudne.
Łatwiej będzie zrozumieć tę technikę na przykładzie.
Zwróćmy uwagę na ten blok 3x3 z notatkami. Istnieje tylko jedno pole, które może zawierać cyfrę 1. To prawe górne pole. W tym bloku nie ma innych pól z zanotowaną jedynką.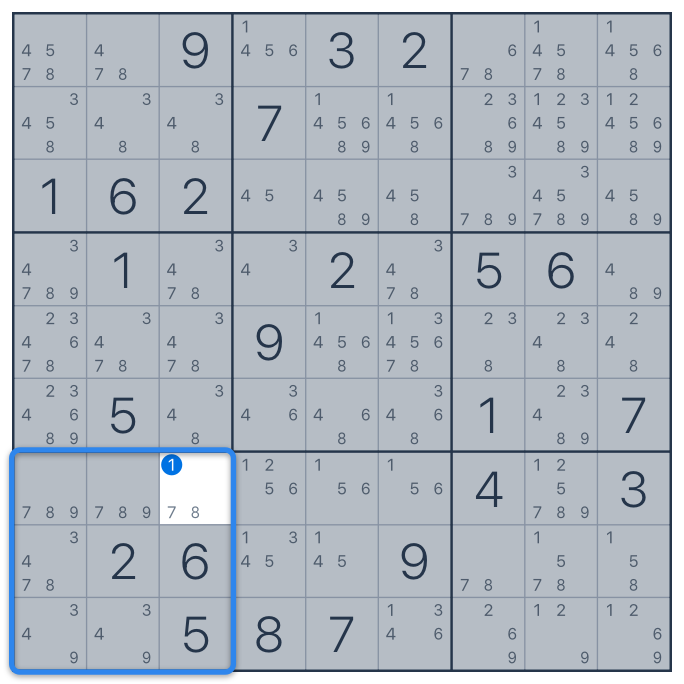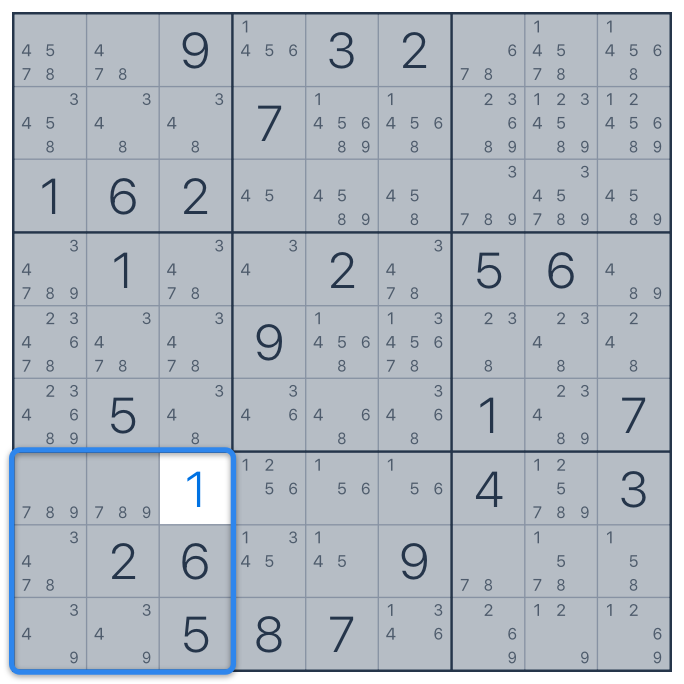 Możemy więc usunąć wszystkie notatki z tego pola i wstawić w nie cyfrę 1, gdyż to jedyne możliwe rozwiązanie.
To tyle, jeśli chodzi o technikę "ukryte jedynki". Gdy już się jej nauczysz, możesz przejść do dalszych strategii sudoku.