Technika "formacja Y" jest podobna do "skrzydlicy", lecz opiera się na trzech narożnikach zamiast czterech.
Spójrzmy na konkretny przykład zastosowania tej techniki.
Na początek musimy znaleźć pole z dokładnie dwiema notatkami. Nazwiemy to pole osią.
Następnie poszukamy dwóch kolejnych pól, również z dwiema notatkami. Pola te (zwane szczypcami) powinny znajdować się w tym samym rzędzie, kolumnie lub bloku, co oś. Jedna z dwóch cyfr w każdej ze szczypiec musi być taka sama, co w osi. Druga cyfra musi być taka sama w obu szczypcach.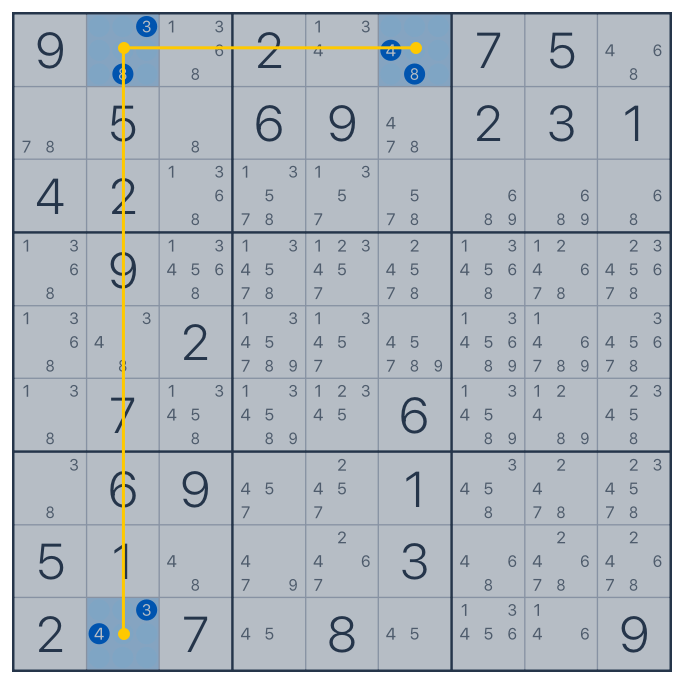 Teraz spójrzmy w miejsce przecięcia się szczypiec. Będzie to pole w dolnym rzędzie. Jeśli pole to zawiera notatkę, która jest wspólna dla obu szczypiec, możemy ją wyeliminować. W tym przypadku jest to cyfra 4, gdyż występuje ona w obu szczypcach.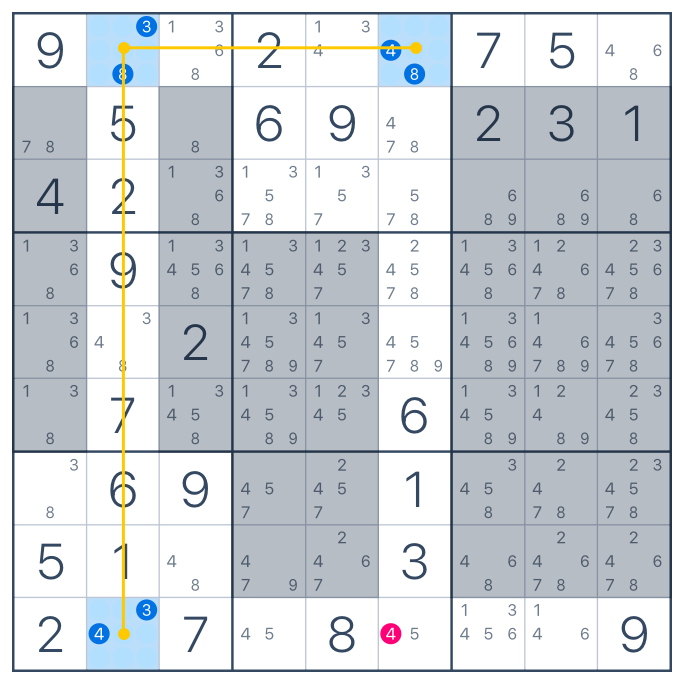 Właśnie tak działa technika "formacja Y". Jest to zaawansowana strategia sudoku. Rozpracowanie jej może zająć ci trochę czasu i wymaga praktyki.