"Skrzydlica" to zaawansowana technika sudoku oparta na dwóch równoległych rzędach lub kolumnach. Nie trzeba zwracać uwagi na bloki 3x3, gdyż w tej strategii nie mają one znaczenia.
Łatwiej będzie zrozumieć tę technikę na przykładzie.
Spójrzmy na te dwa rzędy. W każdym z nich znajdują się dwa pola zawierające notatkę z cyfrą 4. Ponieważ czwórki nie mogą powtarzać się w jednym rzędzie ani kolumnie, możemy spokojnie założyć, że czwórki będą znajdować się po przekątnej – w polach błękitnych lub granatowych.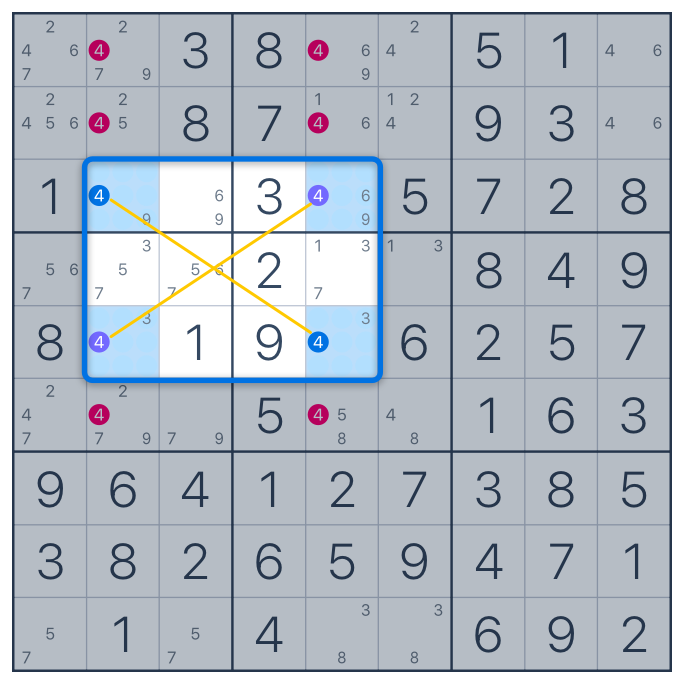 Oddalmy widok i spójrzmy na powiązane kolumny. Ponieważ czwórki znajdują się po przekątnej, każda z tych kolumn już będzie zawierać cyfrę 4. To znaczy, że nie możemy wpisać jej znowu.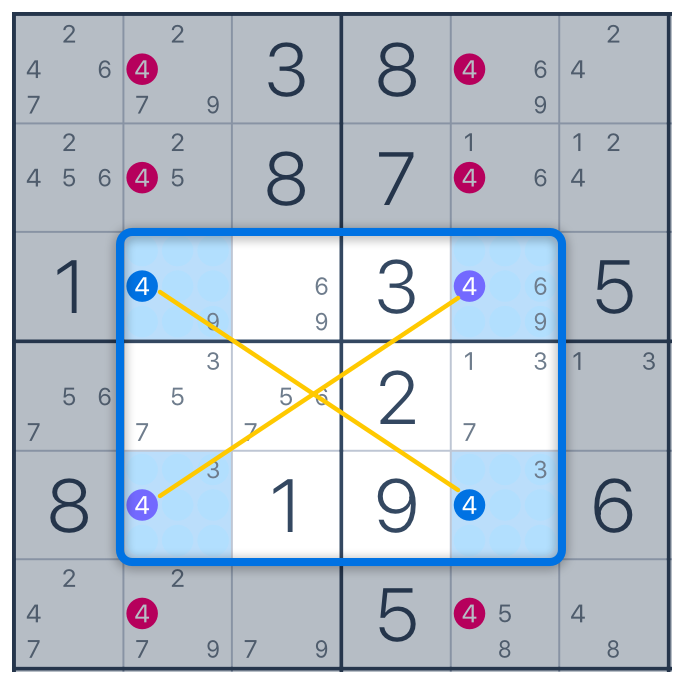 Możemy zatem z pewnością usunąć czwórki ze wszystkich pozostałych notatek w tych dwóch kolumnach.
Teraz wiesz już jak zastosować technikę "skrzydlica" w sudoku i możesz przejść dalej do kolejnej zaawansowanej strategii – "formacji Y".