Ta technika rozwiązywania sudoku jest rozwinięciem poprzedniej – "oczywiste pary". Natomiast "oczywiste trójki" nie opierają się na parze zanotowanych cyfr, lecz na trzech cyfrach. To jedyna różnica. Aby lepiej ją zrozumieć, spójrzmy na przykład.
Popatrz na lewy górny blok. Trzy dolne pola zawierają notatki 1, 5; 1, 8 oraz 5, 8. To znaczy, że w tych polach muszą znaleźć się cyfry 1, 5 i 8, ale jeszcze nie wiemy dokładnie, która z nich w którym polu. Wiemy natomiast, że cyfr 1, 5 i 8 nie może być w pozostałych polach tego bloku.
Możemy więc usunąć je z notatek.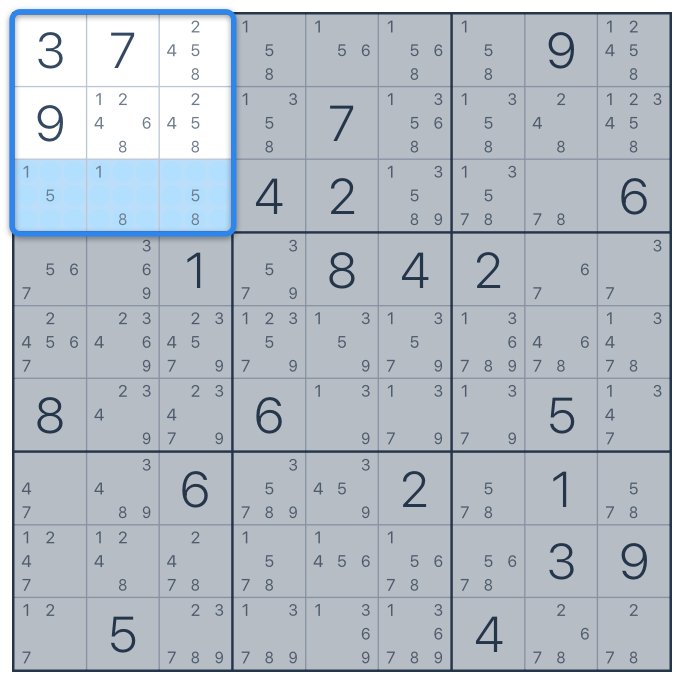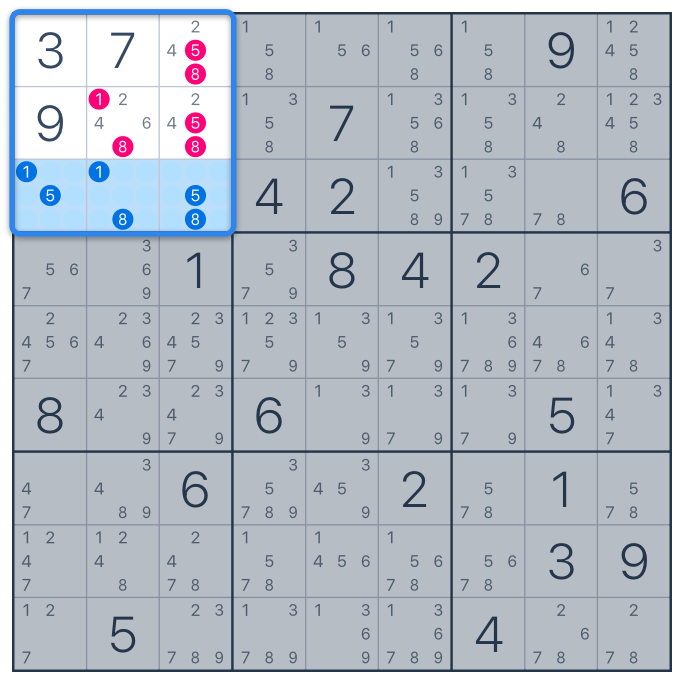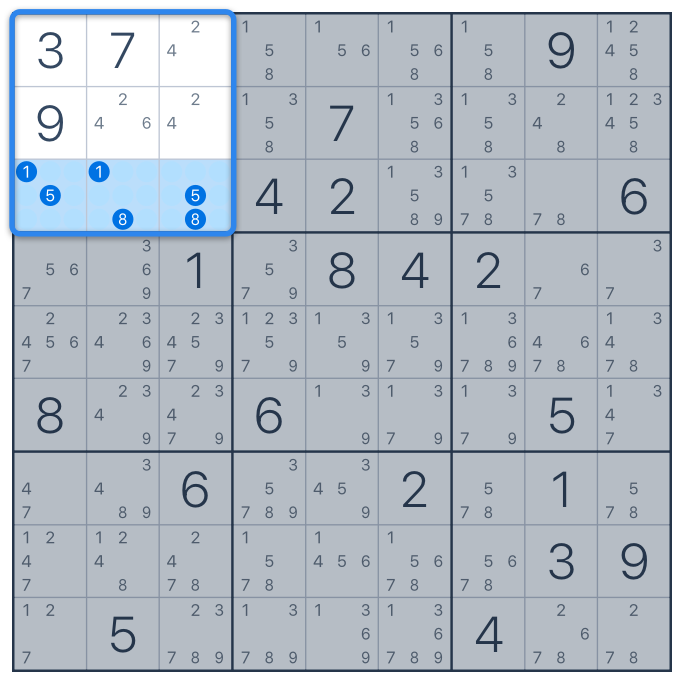 Właśnie tak działa technika "oczywiste trójki" podczas rozwiązywania sudoku.